Cosmetic tattooing also known as Micro Pigmentation or Micro Blading. This process involves the insertion of natural pigmentation into the skin by a qualified beauty therapist which allows you to transform your look and cut your daily morning routine in half.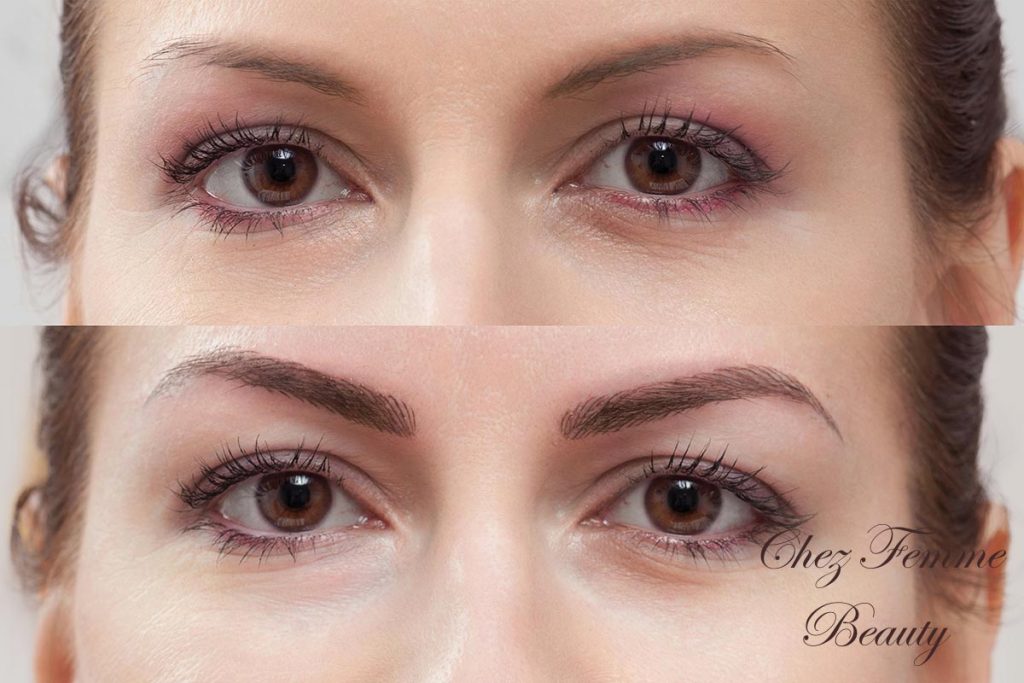 Pricing
Feather Brows/3D Brows (2 hours)
$ 450
Simulated hair strokes combined with our own contour technique. This blends through to give a realistic brow look which mimics your own brow hairs.
Powder Brows/Ombre Brows (2 hours)
$ 450
This is a graduation of dense colour to soft colour. A powder finish look for clients wanting more of a filled finish, but still creates a natural look. The powder finish always heals true to colour and longer lasting results.
Combination Brows (2 hours)
$ 500
The look of both powder and hair stroke technique combined. We create hair strokes at the start of the brow and graduate to the rest of the brow for a defined look.
Eyeliner
Perfect to define the eyes and make your lashes seem fuller and more defined to create an overall beautiful look. A range of eyeliner tattoo treatments include wing, non-wing, eyeliner blend and bottom liner. Can be done in black, dark brown or blue-black.
Eyeliner Top (1.5 hours $ 250
Eyeliner Bottom (1 hour) $ 200
Eyeliner Top and Bottom (2 hrs) $ 450

Lips (2 hours) $ 450
For those who want extra colour in the lips or to redefine the lip line. Colour options range from soft pinks and corals to reds and burgundy.
Eyebrows, Eyeliner & Lips $ 1000
2 years Touch-up (2 hours) 250
Touch-up at 4-6 weeks after your first session $ 100